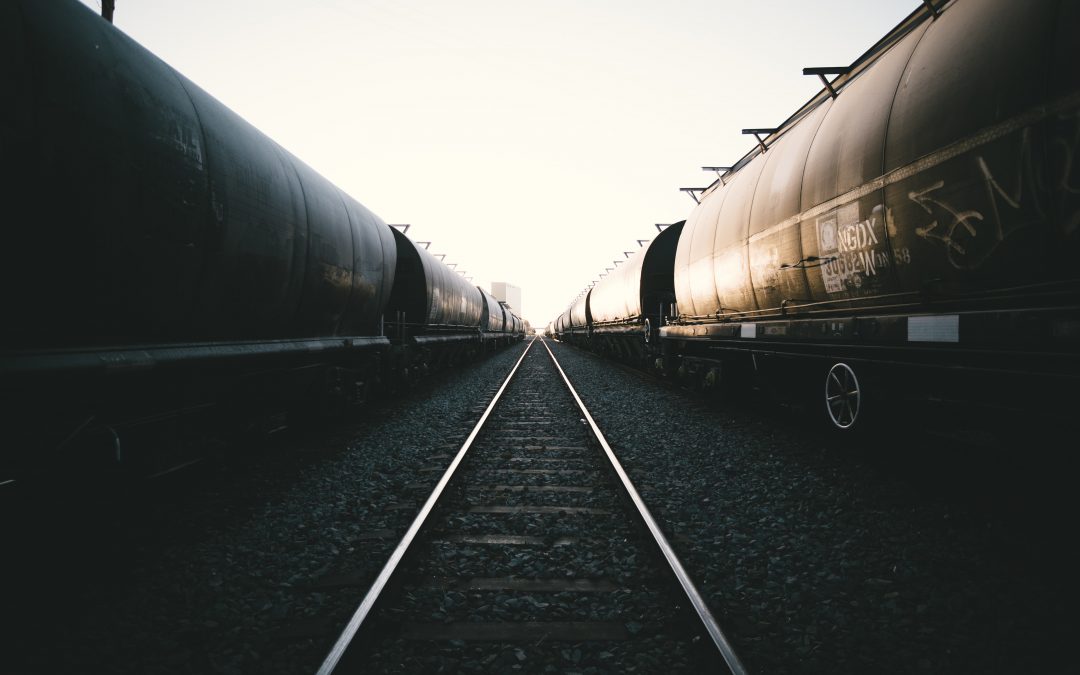 Baltic Sea is one of the most heavily trafficked seas in the world. To put simply, it is a connecting point for all countries lying on the shores of it. In Estonia, the Baltic Sea has always been a highway for trade and we have been active in logistics since the Viking era and later as an active member of the Hanseatic League what dominated Baltic maritime trade for three centuries. Looking at the logistics it seems that we have always been connection between East and West, especially connecting Russia and Western-Europe.
Project Baltic Loop has defined a middle corridor that stretches from Oslo-Örebro-Stockholm to Tallinn-St. Petersburg. While we have regular connections between Sweden and Estonia, the usual trade and logistics routes seem not to use the full potential of Estonian geographical position and historic reputation as traders between East and West.
Business Development manager of Estonian Railways Ltd, Arthur Raichmann, believes that there are several unused opportunities for Scandinavian trade.
"A large number of freight corridors have been built in the Baltics to move freight to Asia. These were mainly used during the Gulf War, when the entire US military supply line ran along the railways (Afghanistan, Iran, etc.). There is no more demand for these corridors today," he says.
Scandinavian trade with Europe is done mostly by sea. The main export sectors of Finland and Sweden are paper and wood products, which do not travel by rail towards Europe. Goods are mainly transported by sea to Hamburg-Rotterdam and moved on from there by rail. There are some initiatives to challenge current models as the EU has defined a number of Ten-T rail networks. RFC 8 (Rail Freight Corridor) is the one connecting the core of the EU to Tallinn.
Estonian Railways have conducted a study on trade between Scandinavia and China. Sweden and Denmark have the largest volumes of goods, but today there is no trade by rail. The potential was addressed in TransEstonia 2020 conference, where the intention was to find a potential Swedish-Chinese freight corridor.
However, the issue is never as simple as just defining the corridors and getting the freight. "Developed supply chains are important and do not tend to change easily," explains Raichmann, ". Change the done when something is not working properly. In this business, change is slow and trust plays an important role."
From the perspective of Estonian Railways more or less all of our transit freight is connected to our great neighbor since more than 80% of all flows on the Estonian railway come from Russia. More than half of these volumes are different fertilizers or similar products. This creates some delicate issues as in some cases these dangerous goods are traveling via Tallinn city center towards Paldiski ports. Hele-Mai Metsal, Head of Development Department in the Port of Tallinn (the company that owns and operates in Paldiski South Harbour) notes that the rail capacity is limited (possible only at night time in Tallinn) and noise is disturbing the city residents. So all in all dangerous goods, heavy freight trains at night, and Tallinn residential areas do not match too well. This is why missing the Tallinn bypass railway connection is one of the bottlenecks that stands out.
Coming back to the trade, the unused potential is quite large due to political reasons.
"To describe the situation, it can be said that all corridors that reach Estonia come from Russia," says Raichmann. The negotiations to get a competitive price for railway sections in Russia are difficult and Russian national interests are supporting ports of Ust-Luga and Kaliningrad.
The solutions more-or-less seem to rely on diplomacy. This combined with a push from a powerful market force like Finnish – Swedish timber industry can hopefully hand the key to unlock the Russian transit market, hopes Raichmann. It is questionable if this could bring back the heyday akin to Russian crude-oil transit through Estonia, but the capacity of Estonian ports and railway could be in much better use.
Photo by Ethan Cull on Unsplash